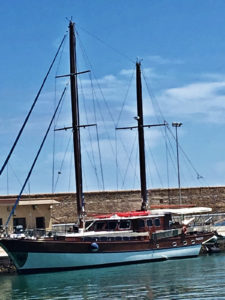 Ranalli Giuseppe Ltd. possesses a prominent history in the area.
The enterprise was established in 1950s handling its own Fuel Warehouse and marketing National Diesel Oil, Petrol, Oil, Coal Oil and Trawler Diesel Oil.
In 1980s the enterprise concentrated its activity in the port of Ortona, handling a Commercial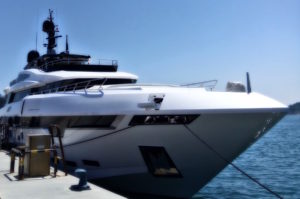 Warehouse of the Trawler Diesel Oil for the constant supplies to the operating vessels and commercial yachts.
The compliance of the port of Ortona, suitable mooring zones, the presence of Maintenance and Repairs Shipyards and reinforcement of the pleasure craft market segment has made the enterprise to launch a New Fuel System for the marine pleasure craft market. Collaboration with Ranalli Maritime Agency was aimed at the development of the full range of services also for bigger vessels thus being able to guarantee high standards of the enterprise's activities. The New Fuel System is authorized to be situated at the Dock with the 5,70 m depth.
The System is equipped with modern environmentally friendly technologies enabling it to monitor meticulously the quality of the product and protect the surrounding area.